Having customers is the biggest factor to the success of any business. In the rental industry, the counterpart to customers are tenants. When you focus on retaining good tenants, you get to enjoy the rewards.
How do you retain tenants? Keep them happy.
It might be simplistic to say that keeping your tenants happy is easy. However, there are several ways to achieve this. It actually requires being a responsible landlord and going the extra mile. Here are more concrete ideas to apply:
1. Practice relationship building
See your tenants as more than your source of income. Cultivate a good relationship by being open to communication. The more at ease your renters are in reporting property issues and providing feedback, the more you can improve your rental business. Good landlords are not afraid to receive negative information since this informs them where they can adjust.
Fostering a better relationship with your tenants means acting like a professional. Be polite, avoid gossip and be helpful while observing good boundaries. Listen and be open to discussion. If there's information that needs to be clarified, be as clear as possible with the policies of your rental unit.
2. Deliver prompt response
Part of offering convenience is being available. Absentee landlords can often be frustrating and cause tenants to switch rentals.
It's understandable that landlords have multiple functions. Most of their energy is distributed amongst different tasks. However, you should never neglect responding to tenants.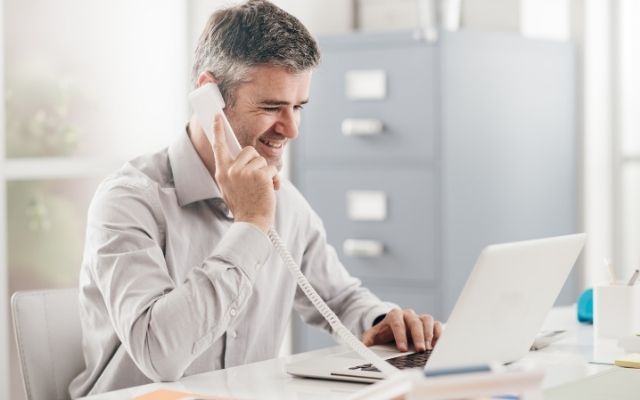 Be reachable at the various windows of contact you've provided. It's part of your duty to reply as soon as you can, preferably within 24 hours. Ideally, a 2- or 3-hour response period is a good measure of response level.
3. Uphold tenant privacy
In leasing agreements, the implied covenant of quiet enjoyment is rarely mentioned. However, it exists. Landlords are expected to comply with State laws when it comes to observing tenants' right to privacy. This translates to honoring their space by providing notice before entering the rental property.
For inspections, repairs and property showings, tenants need to know of the schedules beforehand. The only times landlords are legally able to enter a property is during emergency cases. Therefore, try to practice courtesy as much as possible and allow your renters to live peacefully in their rental spaces.
4. Be proactive in property maintenance
Before water damage occurs and your tenants complain about a flooded unit, practice initiative. Not only will your savings increase, your tenants will feel lucky to live in a well-maintained unit. Keeping up-to-date with your property maintenance program isn't a one-time practice, but an ongoing one.
Your consistent efforts will preserve the value of your rental unit. It will also keep your tenants happy. Addressing potential problem areas results in a well-managed rental property. It's one of the criteria that tenants consider when deciding their lease renewal.
5. Observe cleanliness
Aside from remaining compliant to safety mandates, landlords are also expected to keep rentals clean and habitable. No renters in their right minds will choose to stay in unhygienic rental spaces. You should always pay attention to the level of cleanliness in their rentals. Hiring a professional cleaning company once or twice a year is a good practice.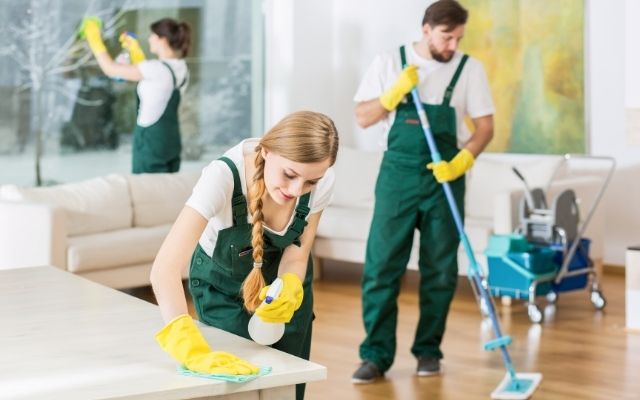 Clean living conditions provide joy to tenants. The rental unit is more conducive for a long-term stay. By focusing on cleanliness alone, you build a good environment for tenants. It will also increase the appeal and value of your rental homes, further cementing a tenant's resolve to stay longer.
6. Adhere to safety procedures
Happy tenants feel safe in the home in which they're residing. Prioritize on making your tenants secure by installing safety measures. Invest in smoke detectors, solid locks and ample lighting in dim areas of the rental unit.
Safety is a basic human need and a very easy one to meet for landlords. It's no accident that Maslow's hierarchy of needs puts security at the second level of the pyramid.  Thus, landlords who strive to create safe environments for tenants stand a better chance of reducing turnovers.
7. Implement cosmetic improvements
Sometimes landlords can focus too much on the HVAC systems, neglecting tiny details that can elevate the happiness of tenants. A simple, fresh coat of paint can have your rental unit looking bright and new. Annual cleaning, replacement of old furnishing and adding convenient items brings joy to longtime renters.
It's important to impress your new tenants so they'll renew their leases. However, it's also a good strategy to keep impressing your loyal tenants. In fact, since the latter bring stable returns, strive for continual improvements. It shows them that you appreciate their patronage. You can improve your garden space, swap light fixtures and purchase more efficient appliances.
8. Be appreciative of your tenants
Sometimes a simple 'thank you' suffices. It lets your tenants know you appreciate their trust in providing them with a safe and habitable home. You can also show your appreciation in concrete forms. Provide rewards and presents, such as baked goodies for special occasions or restaurant vouchers.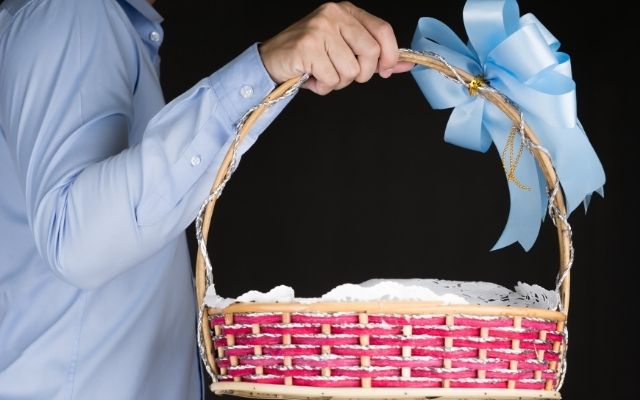 Another way to keep tenants happy is to apply incentives. A lease renewal might get a one-month free rent. You can also upgrade to appliances with better features. The incentives are endless. Just put yourself in your tenants' shoes and consider what items they'd greatly appreciate.
9. Ask for tenant feedback
Try to be less complacent in your rental business. Keeping an open mind towards improvements guarantees you're a step ahead of your competitors. It also leads to tenant happiness since their requests are listened to. Soliciting feedback through surveys improves your rental business operation overall.
Four things you can focus on asking your tenants are their customer experience in terms of maintenance, management, customer service and amenities. You can then evaluate and find better ways of serving them. Naturally, this results in increased levels of happiness for the renters.
Bottom Line
Operating a rental business is building a partnership with your renters. So, it's vital to deliver satisfaction from both sides. Practice the little things and build a mutual happiness loop.