Photos attract more prospects in booking property showings rather than listings alone. However, another popular marketing medium on the rise is marketing by creating a video walkthrough tour.
Remote viewing, like with remote working, is effective since it's timesaving. It also lets viewers see if the amenities and look of the property match what they're looking for before visiting.
Videos contribute to a spike of sales since more people get confidence about a home when they watch one. This is why it's a great marketing strategy to integrate in advertising your rental property. It does take more effort since the format is more dynamic compared to still photos. However, keeping in mind the positive outcomes that videos generate, it may be time to join the bandwagon.
Here are some ideas to help you get started in crafting your video walkthrough tour:
1. Use a tripod when shooting
Handheld types of videos will only perform well when you have super steady hands. This is hardly the case, however. If you were creating an indie style horror film, this could work. But in real estate video walk through tours, you're aiming for a professional video style.
Jerky movements annoy the audience. Shakiness isn't a good look. Therefore, make the shots smooth and invest in a tripod. You'll appreciate the finished product much more.
2. Practice slow panning
While a fast video style excites the senses, it belongs to action films. Too much stimulation causes your audience to miss vital property details in the walkthrough tour that could be seen through a panning shot. So, adjust your pacing and slow down your movement. Remember, you're touring the viewers around the property and they're drinking in the property features visually.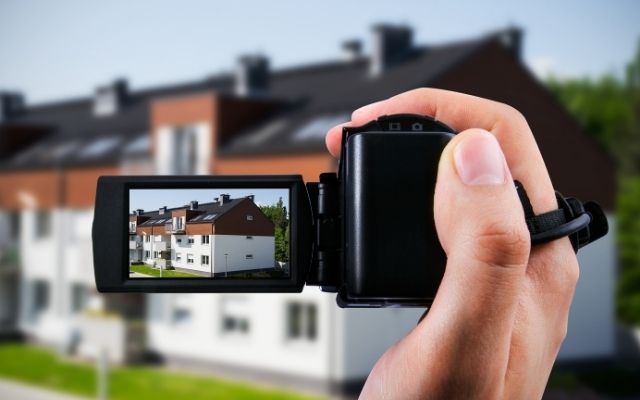 Slowly pan the camera so the audience can check the property space. This allows them to size up the property area and get a sense of space. Although, avoid going overboard by exaggerating slow movement.
3. Opt for a wide angle lens
When you use a wide angle lens, you're able to capture a property's space better. The perspective appears more dramatic. Most serious filmmakers prefer using a wide angle lens. They also suit better for real estate photography.
Remember that a wide angle lens helps you fit the property in a single frame. With it, the audience has a whole view of the entire real estate you're marketing. This type of lens engages a viewer more, a prime reason it's the common choice of master cinematographers.
4. Aim to create shorter videos
The longer a video, the less likely viewers will finish it. Make videos that are 4 minutes or under. Attention span is dwindling, and you want to maximize the views. Avoid overly detailed discussion of property features to keep boredom away.
This then requires you to think and edit ruthlessly. What property areas do you want to have stick to viewers' minds? Your walkthrough video tour must focus on that. Keep it organized, especially because it's short.
5. Include your contact information
Creating a compelling digital property tour is your goal. However, don't lose sight of the fact that your objective is to earn more leads. Provide your contact information at the start of the video and description. This way, viewers can easily reach out for inquiries and book property showings.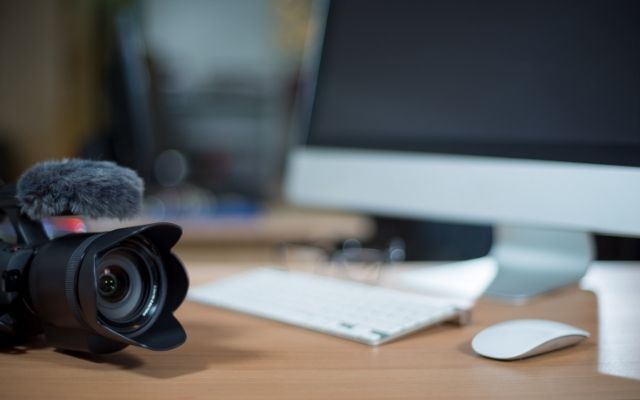 Your company logo, website, contact numbers, property address and description are key pieces of information that should be found easily. Keep that in mind when creating your property marketing video.
6. Enhance lighting and audio
Never underestimate the power of these two vital ingredients that can make or break your video. Check the time of shooting. It's best to work with natural light, so pick the golden hours: an hour after sunrise and an hour before sunset.
Soft light is photogenic on the camera. When shooting the interiors, allow the light to flood in by drawing back the curtain and opening doors and windows. If light is insufficient, you can also invest in lighting kits to control settings.
For audio, minimize distracting noises. If it can't be helped, use voiceovers for the video. Pick good background music that isn't jarring to the senses. It should not ruin the focal point of the video, but should support the theme you're emphasizing.
7. Preparation is key
Shooting a video walkthrough tour isn't a spontaneous affair. You want to keep it organized and systematic. Review the details and list down the most important property features that should be captured.
You should also know how the video shots will be done. Is it top to bottom, left to right? What's the first scene and the order of the parts of the property? Before starting, all these must be on paper already.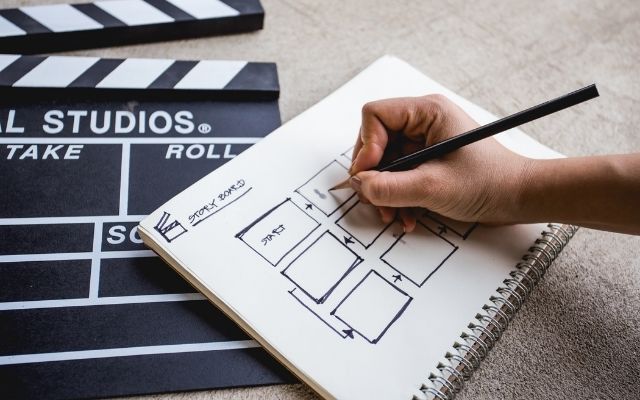 Additionally, focus on presenting a clean property. Eliminate clutter so nothing will distract viewers from the scene. Playback the footage to ensure that your videos highlight the important property amenities.
8. Study composition and prioritize video quality
Prior to rolling the video, take time to try different angles. There are always better angles for shots. You can use a variety to show different perspectives. View from the top, from one side to the other and from the bottom up are shots you can play with.
Present the best video quality you can and choose high definition settings. You can wrap up an amazing video walkthrough tour, but if the resolution is low, it can turn off viewers.
9. Showcase curb appeal
Expand your marketing and avoid confining yourself to the property's interiors only. Curb appeal plays a huge part in helping people decide to pick a rental home. So, set some time to record the entryway and front of the property.
Apart from curb appeal, you can also take footage around the neighborhood and show amenities. Prospects will then have a great idea what other advantages living in that property area presents.
Bottom Line
A great video walkthrough tour means paying attention to the small details. It requires a careful observation of the interplay between the elements that contribute to a powerful video. Keep practicing because the more videos you create, the more confident you'll become.